Title: Wood Objects, Metal object.
Medium: Wood, Metal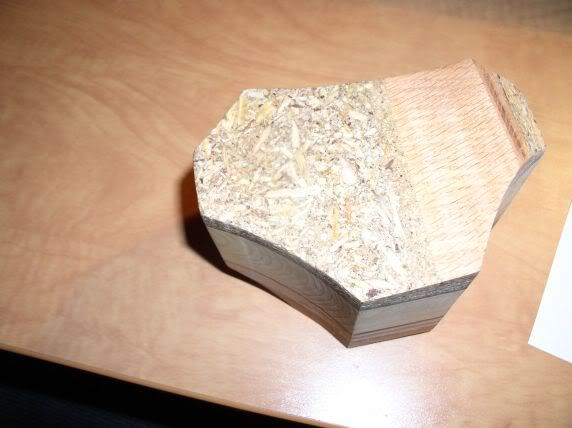 Project one, using laminated red oak, white pine, particle board, and plywood.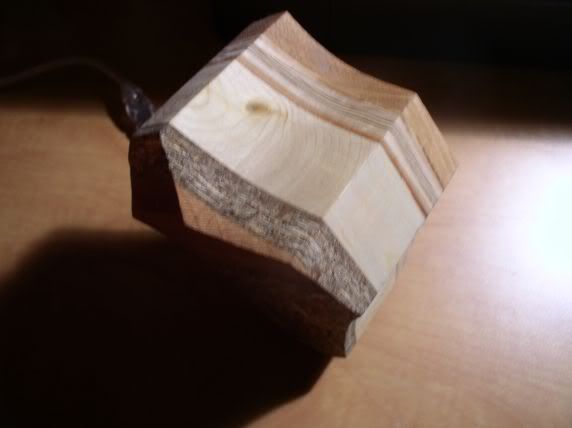 Here you can really see the lamination.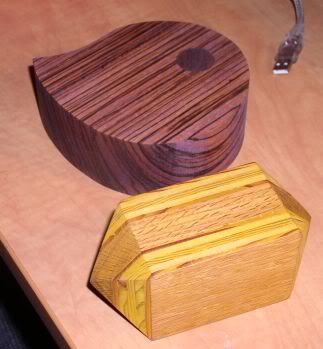 Projects two and three. Number two is zebra wood with a purple stain. There's a walnut plug on one side and the plug on the other side is exotic purple thing I borrowed from some crazy chick. Number three is laminated red oak and ply wood with a yellow stain. It's actually my favorite. Erik wants it really bad so I may give it to him for christmas.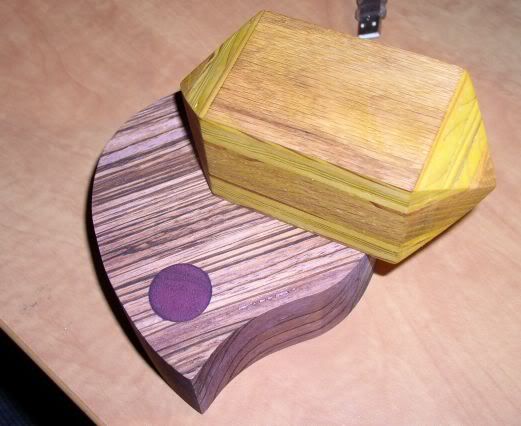 The objective of all this was to create three wood "art objects" using very different techniques on each one. I majorly stressed out on it and was almost positive I was going to fail, but I got three A-s, two As, and one B+. Which corrosponds to what I'm still not sure, but I'm not going to worry too much.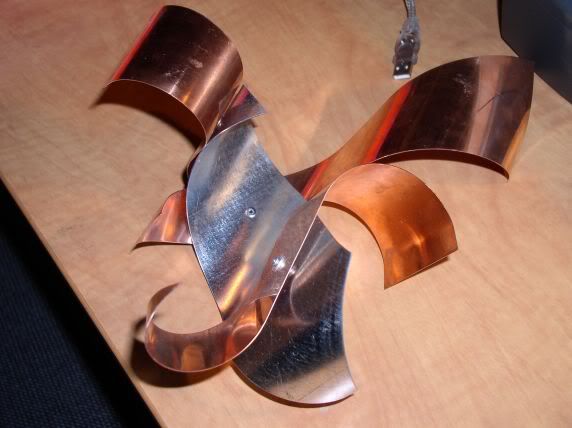 This is what I was working on today. My teacher calls it a Gehry piece.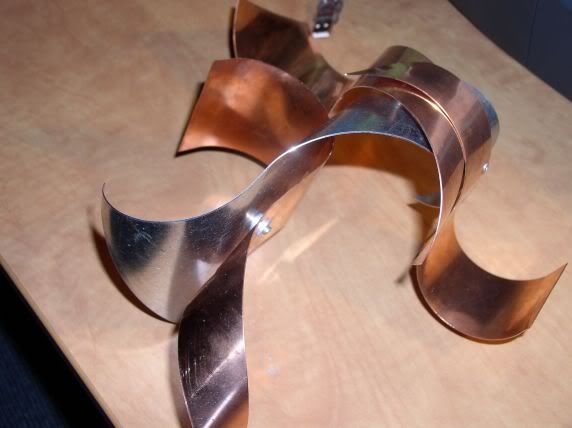 That's the other side. I have a few more pieces to add to it. If you're interested it's made of copper and galvanized steel, pop riveted together.

Wasn't that exciting?